Inflatable Run 5K

Inflatable 5k Obstacle Course means that the total length of this kind of inflatable obstacle course is about 5 kilometers which is made up of a lot of fun obstacle courses, such as, inflatable slides, ball maze, bouncing balls, wave bridges, mattress runway, wrecking balls, rocking wall and some other obstacles. Each obstacle will give you a different challenge and fun, but please rest assured that you will enjoy all the obstacles.
Features of inflatable obstacle:
1. PVC safe-guard netting we use is much more durable than nylon netting.
2. Long side fabric to protect the connecting part of jumping mat and side.
3. Sliding fabric cover the side wall against water into the inflatables.
4. Inflatable pad protecting players' safety & can be wet and dry used.
5. All pressure parts have extra covers.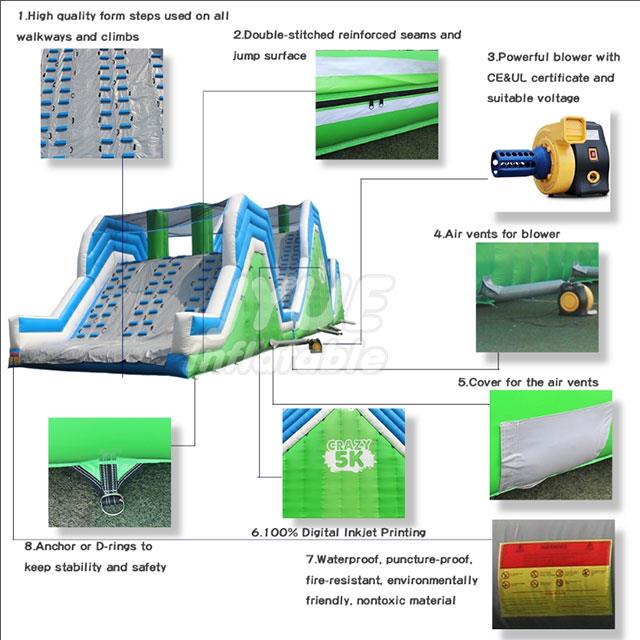 Inflatable Run 5K Test Before Shipping